Amplifiers, Miniature for Resistive, Piezo, Foil- and Semiconductor Gaged Sensors
A choice of Miniature Amplifiers inline Mounted in the cable, external manually adjustable is available. Alternatively space saving Hybrid Amplifiers integrated in the Sensors. Suitable for Resistive, Piezoresistive and Piezoelectric based Sensors. An individual Calibration Sheet is supplied with each Sensor.
Amplifiers, Rail Mounting, for Resistive, Inductive, Piezoelectric, Eddy current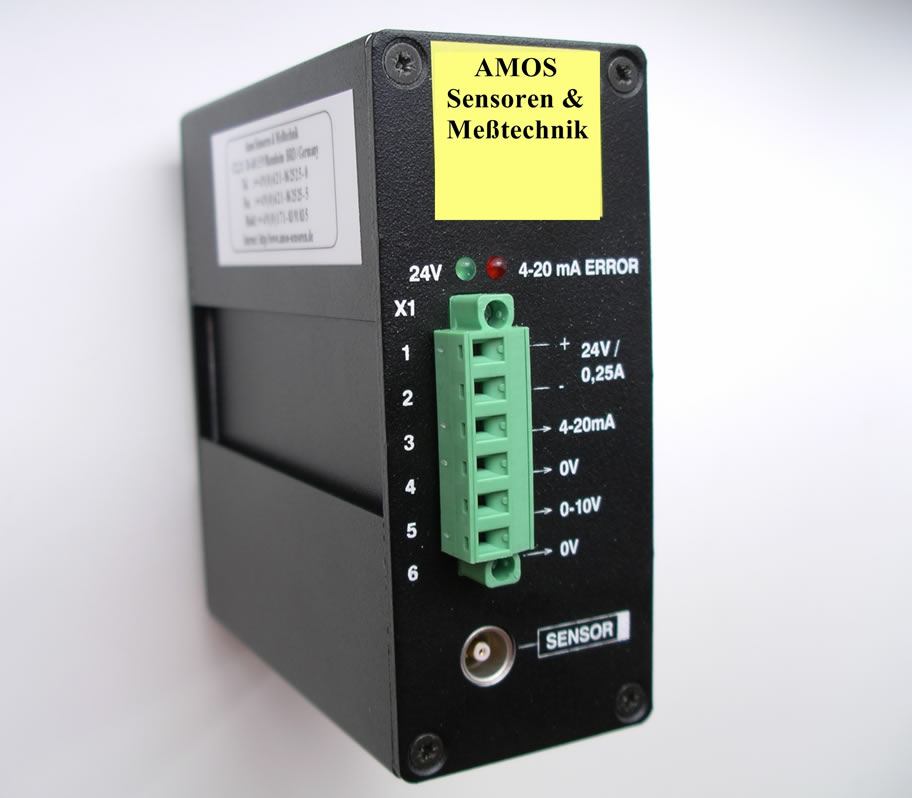 Different Rail Mounted Amplifiers are available for industrial Systems. The output signals are delivered at a high Accuracy, Low Noise and very high resolution. A high Gain, high dynamic and Filter bands are manually adjustable. A final fine adjustment is possible by front panel multi turn potentiometers.
Amplifiers, Zener Barriers, for inductive Sensors, also for ATEX Ex. protected Zone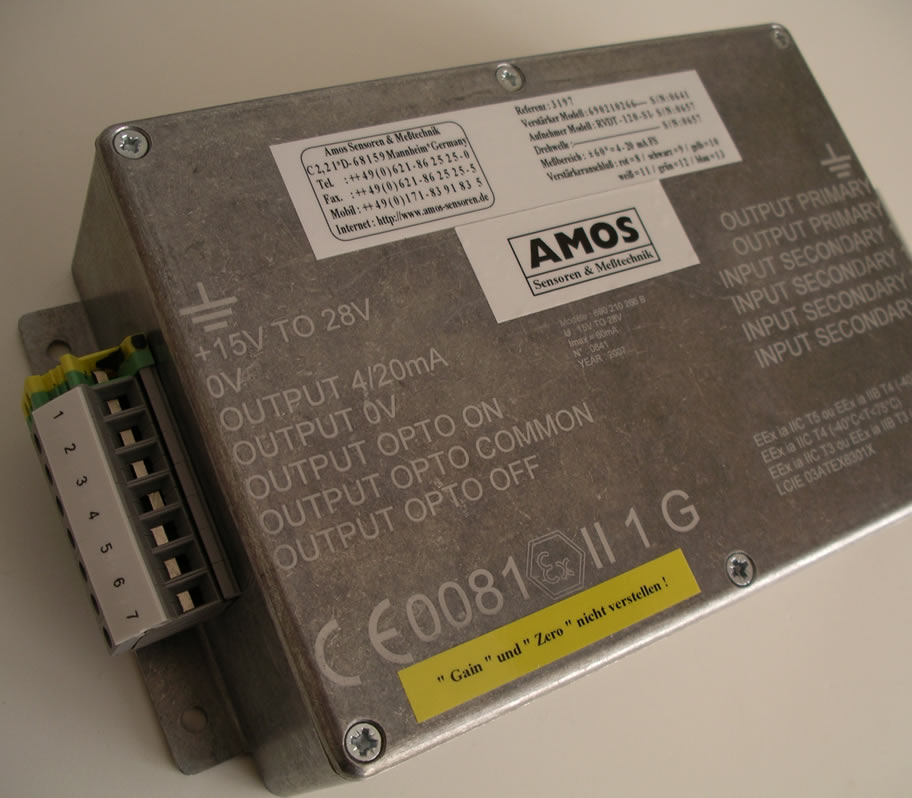 The use in explosive atmospheres requires ATEX Ex. Intrinsically safe components. Our product range comprises ATEX certified amplifiers for connection to LVDT transducer and rotary encoder. These meet ATEX standards for application in connection with gas turbines, gas, oil tankers and offshore installations.
Digital Displays, for all resistive und LVDT, RVDT inductive Sensors
Indicators for panel mounting or as desk units. Options: resolution up to 20000 measuring points, resettable values by keys, tare function, min / max value memory, sensor supply and mains or battery driven. Analog signal outputs or digital interfaces are also available. Alternative : Portable displays in pocket format. Good priced value.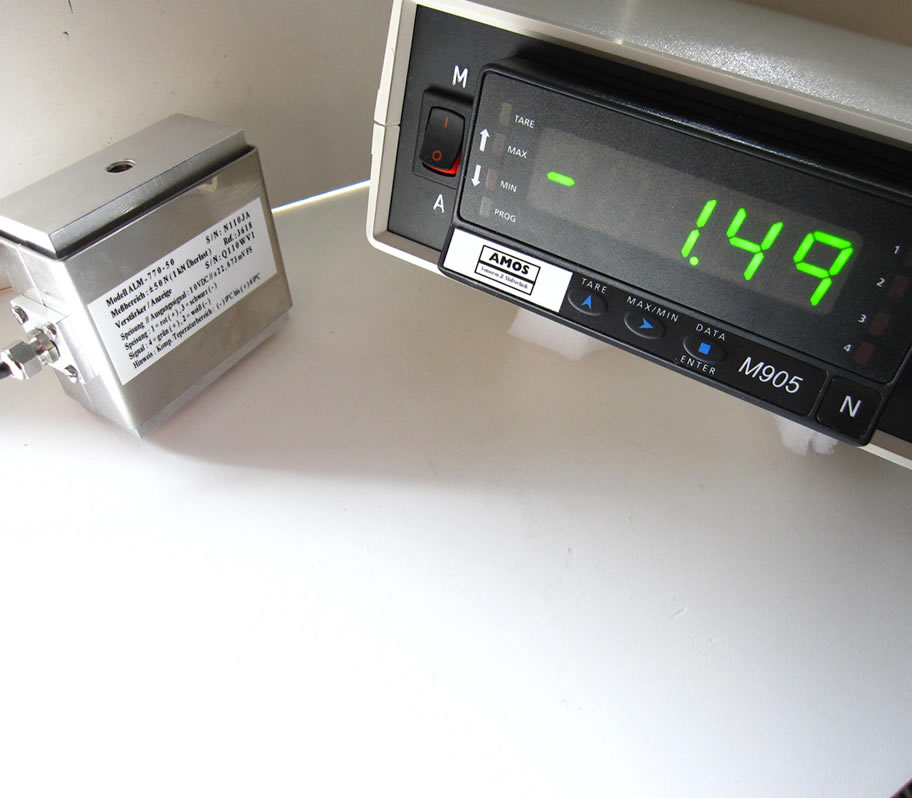 Model G - 7
Model AE - 13 - L - XX
Model AE - 4 - 1510 - XX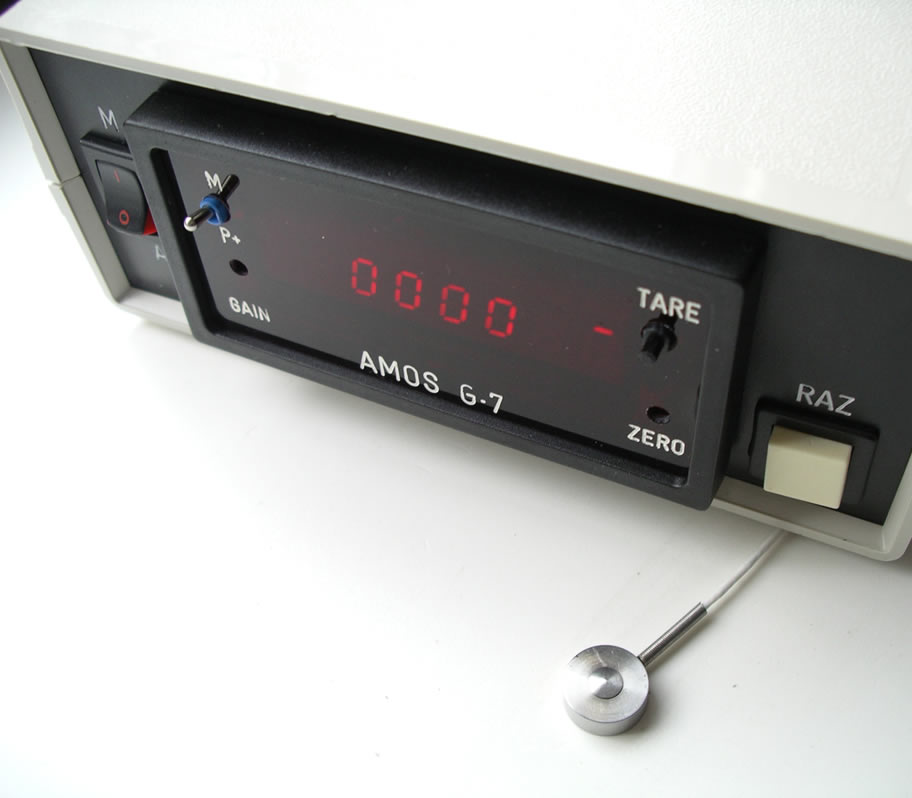 Digital displays suitable for all
resistive and LVDT transducers
4.5 digit display
Power supply : 24V / 220V
Sensor supply : 5V / 10V
Output signal : 10V / 4 - 20mA
Options : Peak and Hold, Tare,
Reset and Min- Max display
In line miniature amplifier
compatible with foil and
semiconductor strain gauged
Sensors, Static and high Dynamic
Power : 10 - 30V / ±15V
Signal : 10V / ±10V / 4 - 20mA
Frequency : 400Hz to 20kHz
Gain: 10 to 1000 times
Amplifier, Rail Mounting
compatible with foil and
semiconductor strain gauged
Sensors, Static and high Dynamic
Power supply : 18 - 32V
Signals : 10V / ±10V / 4 - 20mA
Frequency : 3Hz - 5kHz
Gain : 80 to 8500 times
Model AE - 4A - 1510 - XX
Model AE - ICP100 - XX
Model AE - 32 - XX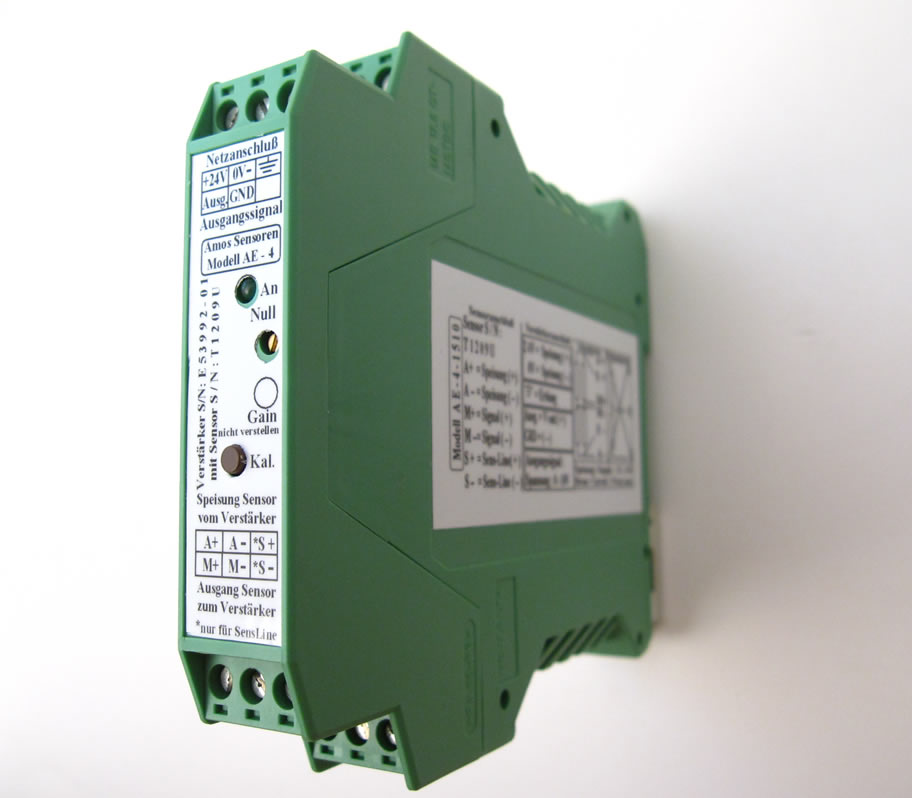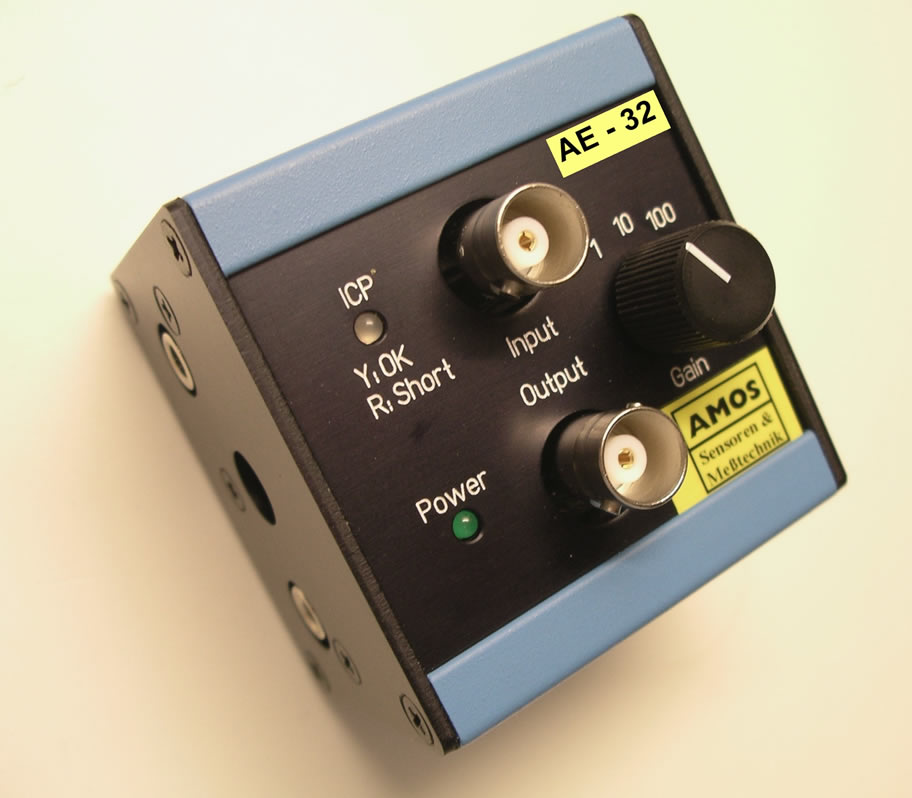 Amplifier, Rail Mounting
compatible with foil and
semiconductor strain gauged
Senssors, Static and high Dynamic
Power supply : 18 - 36V
Signal : ±10V / 0 - 4 - 20mA
Frequency : 2kHz - 20kHz
Gain : 80 to 1000 times
Inline miniature Amplifier
compatible with piezoelectric
Sensors, High dynamic
Power supply : 10 - 30V / ±15V
Signal : 10V nominal
Frequency : 0.25Hz to 25kHz
Gain : 0.1 to 10mV/pC


Modular miniature Amplifier
compatible with piezoelectric
Sensors, High dynamic
Power supply : 10 - 30V / ±15V
Signal : 10V nominal
Frequency : 0.25Hz to 25kHz
Gain : 0.1 to 10mV/pC


Model AE - 1 - XXX
Model AE - 55 - XXX
Model AE - 56 - XX - ATEX
Inline miniature amplifier for
dielectric and capacitive
tilt Sensors
Power supply : 8 - 30V
Signals : 5V / ±3.5V / 4 - 20mA
Frequency : 0Hz - 10Hz to 2kHz
Amplification : 10 to 1000 times




Amplifier, Rail Mounting
compatible with eddy current
displacement Sensors
High dynamic
Option : Digital display
Power supply : 19 - 32V / 200mA
Signal : 10V / 4 - 20mA
Frequency :
0Hz to 5kHz / - 50kHz


Amplifier for ATEX Ex. For
evaluation of LVDT's in
potential explosive atmospheres
Connection with Zener Barriers
Power supply : 15V to 28V
Output signal : 4 - 20mA
Alarm at cable break or supply
voltage drop